How much power is good enough?
1) How much power do you need to succeed? You may have come across aspiring or recently appointed leaders at your workplace and their complains of lack of power to influence and drive the team to success. They are talking about 'power' to be responsible for team members' appraisals, promotions and compensation/ bonus decisions etc. They are not looking for 'Expert' and 'Referent' modes of power for sure!
2) In last couple of decades, hung parliaments and coalition governments became very common in India. And, lack of absolutely majority and dependency on regional coalition partners have been highlighted as the defense for ineffectiveness and non-functioning of the system.
3) At the end of 2014-15 football season, Real Madrid sacked their coach once again. In pure football sense this was a surprise and the only explanation can be Real Madrid president Mr. Perez's absolute dictator-like power in the board. With money power and near zero opposition in ranks, Perez was already known for EA sports manager mode like decisions.
4) Now suspended FIFA president Mr. Sepp Blatter and company! Criminal investigations (over dealings of last 25 odd years), arrests and suspensions of high profile officials prove how given absolute power was misused over years. Not to forget, they all got elected repeatedly with huge majority (they clearly know how to use numbers - be it votes or money). Their absolute power not only influenced deeply rooted corruption, but also eliminated any opposing voice.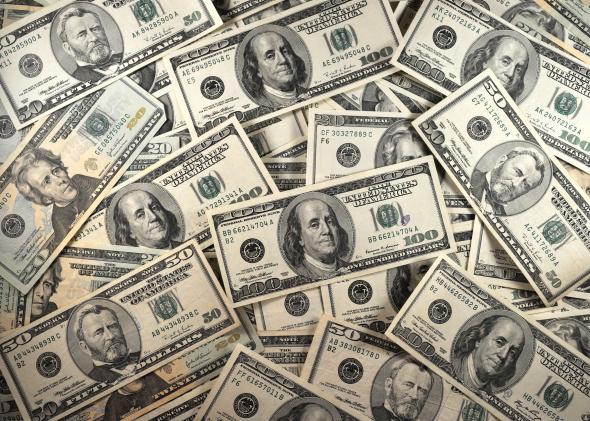 5) Another similar example is former BCCI president N Srinivasan. He and his group acquired ultimate power and leveraged the same to benefit followers and to eliminate oppositions. Even board policies were amended to ease his re-election and business goals. No voice was raised against him (within board) even when Mr. Srini was proven ethically and legally wrong. What a mean use of power!
6) In West Bengal, the current governing party was given absolute mandate and the oppositions were shown doors for contextual reasons. Unfortunately this introduced power driven ruthlessness and sense of zero accountability. Be it sponsored violence against oppositions, proactive police actions against free voices and 'cartoons', or nonsense comments by responsible ministers - megalomaniac instances are demonstrated too alarmingly.
7) Even in central government, we have absolutely majority for a break! Through absolute majority, a political party was given with responsibility to drive the nation to success. Its not about acting as moral police, or controlling eating behavior, or deciding where to go, what to do! Uncensored remarks from ministers and governing party leaders, ignoring mode of government to unpleasant happenings, agenda driven bullying (both online and offline) to choke sensible voices - are just examples which is taking sheen out of the majority.
POWER is something we all crave for in our respective context. While lack of power slows down decision making, discourage sense of responsibility - clearly (from above scenarios) the absolute power is not a proven success either. Question is: how to judge how much power is good enough for success? Unfortunately there is no formula or theorem to guide this power distribution!
Sense of accountability and institution welfare can be the bible to ensure appropriate use of given power. Only this can explain ruthlessness of 'Fergie' and resulting success era of 'ManU'! Undoubtedly, power/ enablement is necessary to perform the job satisfactorily. But, its our responsibility to consciously control the power from being limitless and autocratic. Our ability not to turn blind to wrong and avoid becoming ego-slave can take this a long way.